Quality. Convenience. Passion.
Blue Turtle Express is a company with a passion for improving the quality of drinking water for everyday enjoyment. Whether you are looking to simply access high quality purified water or have some amazing smoothies, ice tea or soft drinks made with high quality purified water, you have come to the right place. Blue Turtle Express is passionate about serving customers in a unique way, not only offering a high-quality product but also making it affordable so that anyone out there can enjoy safe and clean purified water every day. Are you looking for something more than water? Don't miss our juices, iced tea and amazing smoothies for an incredible mix of healthy and delicious!
Blue Turtle Express' passion for quality has expanded over the years. With a focus on purified water and a few simple smoothies, hot dogs, and soft drinks at its humble beginnings, The business saw a need to provide its customers with an improved robust menu that began to included fresh natural juices, refreshing teas, fruit and vegetable smoothies, shaved ice, frappes, milkshakes, & freshly baked cookies from scratch. In 2018 Blue Turtle Express added a new baked potato bar with an array of ingredients to top the most distinguished potato."It takes a village", The Blue Turtle Express evolution would not be possible without a dedicated team of wonderful individuals with a united focus and determination. Our team could have never been successful without the support of our community, friends, and family who have supported us throughout our journey.
PROUD TO BE LOCALLY OWNED AND OPERATED.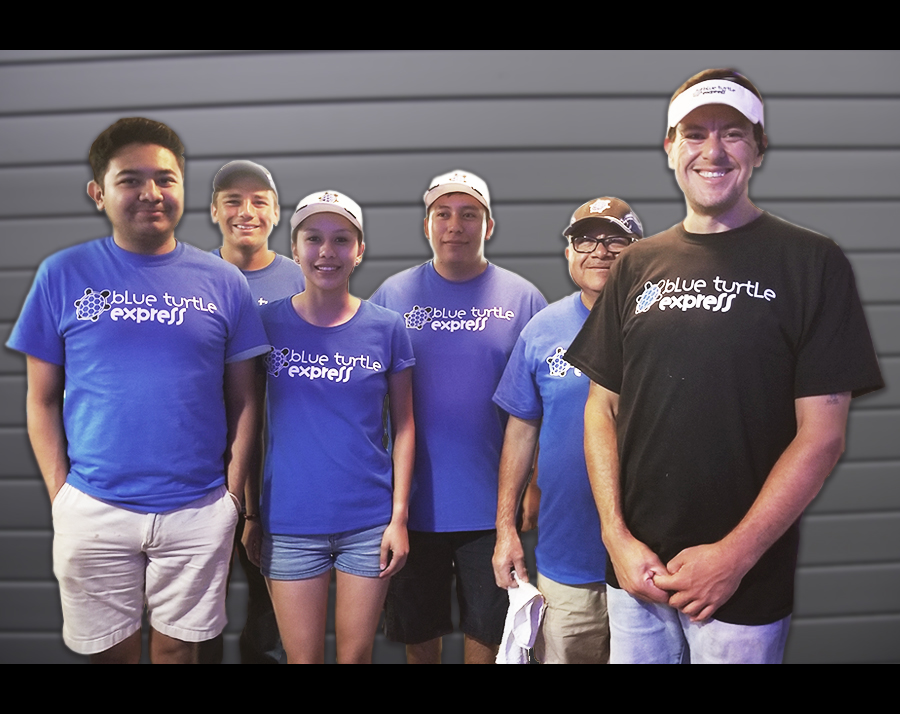 Turtle Team Members
"We always have lots of fun working with each other. It's great to work with a caring group of wonderful individuals."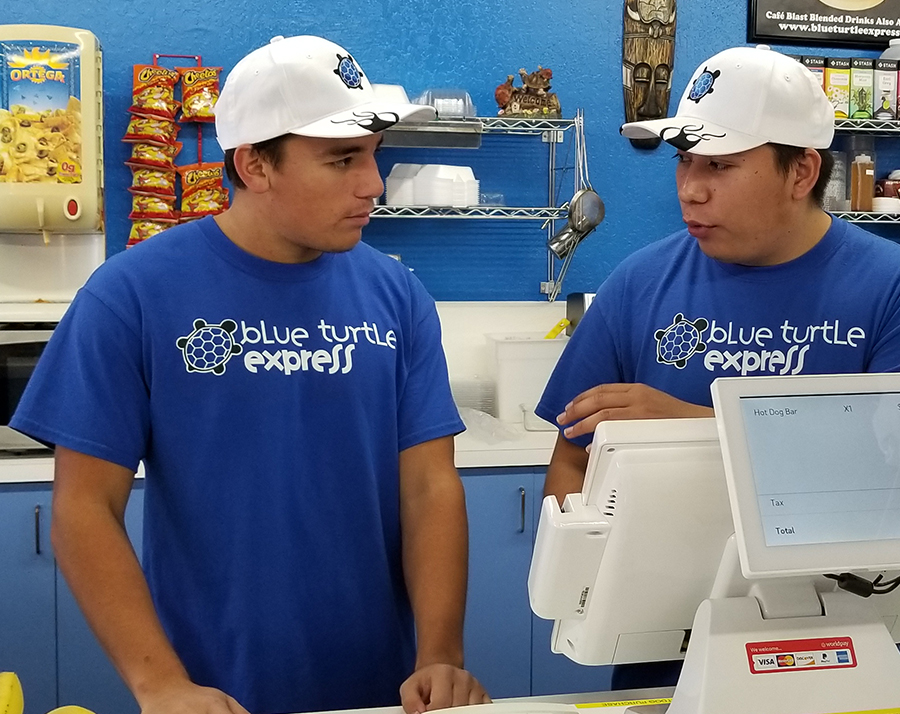 Teamwork
"Teamwork is essential to our personal success and our success as a team."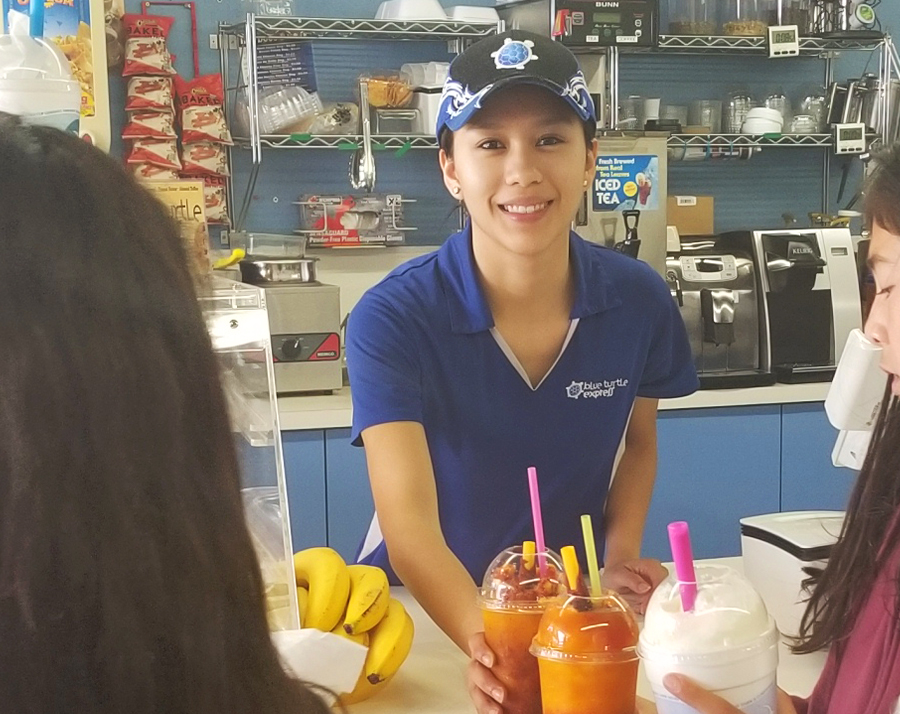 Customer Service
"We look forward to making you smile with our excellent customer service and our excellent products."
Our Customers Love Us: We Love Em Back! Welcome…